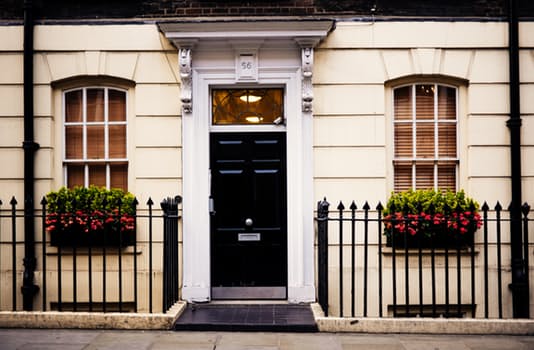 You never know which potential buyer who tours your home will be the one to fall in love with it, but you can turn the odds in your favor by making sure it is show ready long before you list it for sale.
Be Sure to Hire a Realtor. Selling a home is a complex process that demands an expert to get you the most amount of money in the least amount of time, and with minimal hassle to you. There's a reason that such a large percent of home sellers use a Realtor to sell their home. Just like you wouldn't try to DIY surgery, there are serious financial risks when selling your home without a trained expert.

In addition to being your safety net, your Realtor can advise you on changes and tweaks you should do to make your home appeal to even the most discriminating buyer. From things like changing out dated lighting to relocating furniture placements, your agent may point out things you never thought of that will actually help your home sell faster and for more money.

Have a Home Inspection. Yes, you heard that right. You don't have to wait for your buyer to perform a home inspection after you have negotiated your sale price. Having a full blown home inspection before you put your house on the market gives you a chance to correct items that will likely come up for your future buyer. This will allow you to correct any structural or safety concerns in advance, enabling you to sell that house faster with less hassle, and possibly for more money too.
Get to De-cluttering. Since you will be moving anyway, take anything you can and put it into a storage unit. Removing these things will make your house look more spacious and appealing to prospective buyers.

Paint the Front Door & Polish the Doorknob. Welcome potential buyers with the best first impression you can. The more buyers like the outside of your home, the more positive they will feel as they come inside and look around. Certain elements of your house affect the whole picture. Zillow's 2018 Paint Color Analysis stated that a black or charcoal colored front door can add $6000 or more to your sale price.

Spruce up the Landscaping. Just like that front door makes a major first impression, so does your landscaping. Prune any unruly plants, replace perennials that may have patchy growth, add in some annuals in season, refresh your mulch, keep the grass freshly cut. Be sure to keep it that way until your home closes. If you need to hire a landscaper to do this for you, consider it an investment that will pay off in the end.

Deep Clean Everything. Even though painting helps renew your home's interior, deep cleaning is less expensive and can result in a better overall effect. For example, cleaning your windows inside and out until they're super clean will allow more natural light to penetrate the room.

Make Copies of your Utility Bills. Buyers commonly ask what kind of utility costs are associated with your home. Have this ready in advance for those potential buyers by giving this information to your Realtor on the day you sign your listing agreement.
Contact me anytime with additional questions. I'm happy to help!